This morning we had an Easter egg chocolate scavenger hunt at our My address in Paris rental apartment.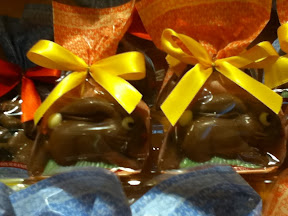 Our (really there was no cleaning job done except for the linens- gross) duplex with the perfect location looks like this: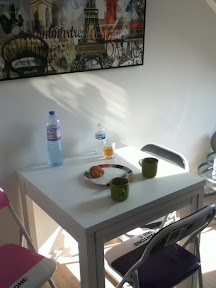 Today we took our achey-breaky selves to the Louvre and saw this:
And we plan to suck up to T's art professor who is having them study Hellenistic art by showing him these: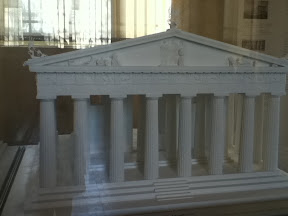 And then we saw Rembrandt's representations of Christ that were so breathtakingly relateable and full of big questions that I will never forget them. But no photography was allowed. Sorry about that.
But because we are us, we also had to try our first Macrons. They needed to be shared according to T's ingenious system by which we each take one bite of either the passion fruit, lemon, or "infinite" chocolate and save the centers for whomever liked it best. I got the lemon center. Yay!
And then we found the street the French named after us:
And above is T's Elvis impression. Take our word for it; it was outstanding.