Champs of Champs Elysee
Thank you T for realizing that we had tracked dust and something worse on my boots from the grimy march to the Obilesk all throughout the Dolce & Gabbana store before the sales people did!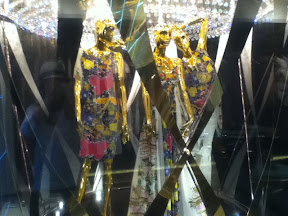 Thank you nice sales lady who turned away when we were unable to refrain from taking one allowed and a few other forbidden photos and who recognized the inner fashionista in T.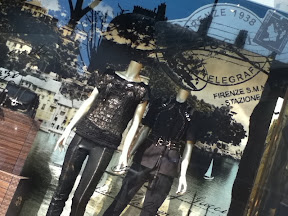 Thank you kind salesman who gave T the Valentino catalogs.
Thanks F for being the most patient male person on planet earth and carrying the bags and figuring out the Metro stops.
Late afternoon we had a picnic in the 16th and shopped at the discount vintage stores (and I cried tears of consignment vintage joy).